Hoping to create a home away from home for Tucson's east-side residents, a local restaurant bar is set to open next month.
On The Rocks leased 4,555 square feet in the former Frank's Sports Grill & Bar, 7930 E. Speedway, near North Pantano Road.
Transplants from Seattle, Kyla and Matt Rice dreamed of owning their own bar for years but it was not feasible in Seattle.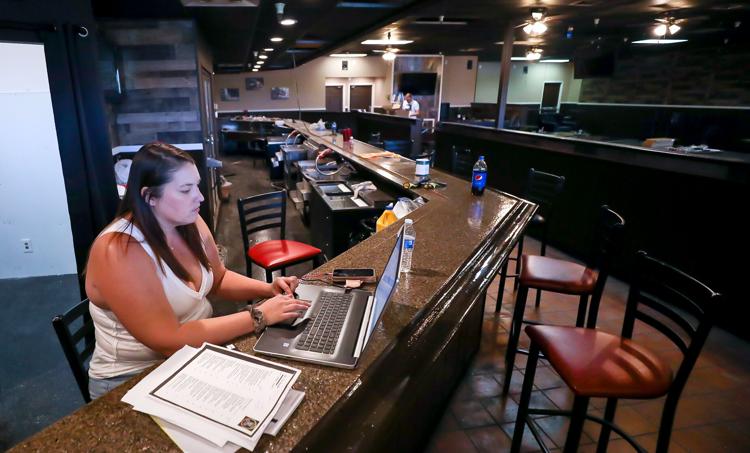 "The market there is crazy and saturated," Kyla Rice said. "When COVID happened and a bunch of local places closed and people started moving here from Seattle, that's when On The Rocks was born."
Entertainment will include pool tables, karaoke and trivia nights and a lounge area with couches and a fireplace.
"We want to keep the regulars coming in there, even though we have a new name and have remodeled," Kyla Rice said. "We just want everybody to walk in there and feel they're safe and in a clean environment."
The menu will feature burgers, paninis, salads, flat breads and wings, among other pub fare.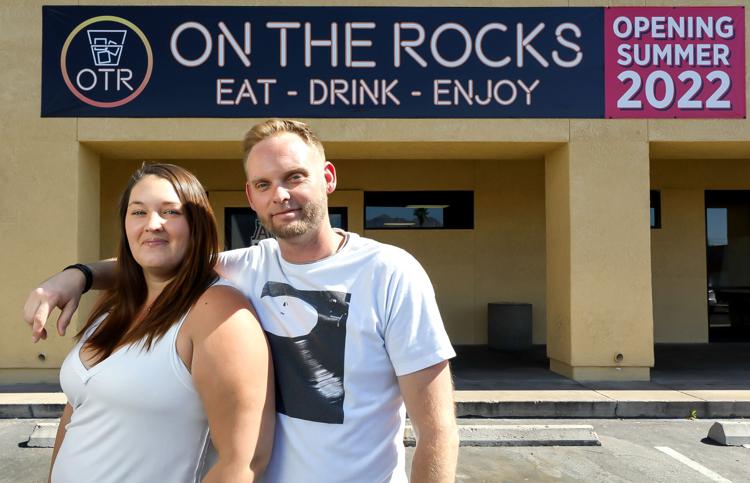 Drinks will include specialty cocktails and a shots menu.
When it opens June 11, On The Rocks will operate from 11 a.m. to 2 a.m., seven days a week.
Happy hour will be from 4 to 7 p.m. in a nod to workers who finish their shifts later, Kyla Rice said.
"Most places are closed by 10 p.m.," she said.
The landlord, Larsen Baker, was represented by its brokers Isaac Figueroa and Elaina Elliott on the lease.
Other local real estate transactions include:
Tucson Cathodes & Tankhouse Services LLC, which serves the copper mining/metallurgical industry in the U.S. and Mexico, bought Alvernon Rail Center Lot 14, at 4050 E. Columbia St. in Tucson, from Dick Cole Properties LLC for $1.6 million. Robert Glaser, Paul Hooker, Stephen D. Cohen and Andrew Keim, with Picor, handled the sale.
331 S Railroad Holdings LLC bought the eight-unit Railroad & 3rd complex at 331-337 S. Railroad Ave. and 322-328 S. Third Ave. from 324 3rd Ave LLC for $1.6 million. Allan Mendelsberg and Conrad Joey Martinez, with Picor, represented both parties.
Mortazavi Properties LLC bought a 6,615-square-foot professional office in the Mesquite Corporate Center, 1640 E. River Road, from KOPE Real Estate LLC for $1.3 million. Richard Kleiner, with Picor, represented the buyer and John G. Yarborough, with Romano Real Estate Corp., represented the seller.
South Gate Partners II sold two parcels in the South Gate Business Park, 1991 E. Ajo Way. Dunkin' Donuts bought 22,395 square feet for $375,000 and Eegee's bought 32,696 square feet for $375,000. Kevin Volk and Terry Dahlstrom, with Volk Co., represented the buyers and Rob Tomlinson and Ron Zimmerman, with Picor, represented the seller.
Information for Tucson Real Estate is compiled from records at the Pima County Recorder's Office and from brokers. Send information to Gabriela Rico, [email protected]