Luxury homeowners want more space, but for how long?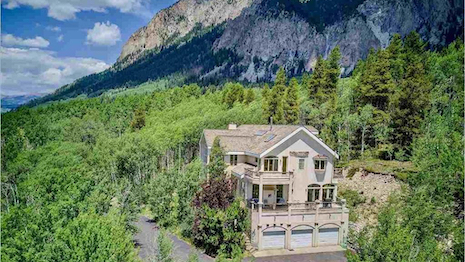 Secondary marketplaces away from massive cities are looking at powerful income development. Impression credit: Coldwell Banker
Luxurious authentic estate trends, specifically affluents' flirtation with marketplaces outside of major metropolitan places, have been accelerated by the COVID-19 pandemic, but some of these changes may not have keeping ability, according to a new report from Coldwell Banker.
"ct":"if/FctszqACTx1TN/GGQ4mnU0plhut/EyYpjjkubeaj15dvuoVFeN4chziVheRGERepqAsC/4fIAHlYRSEIHnT6qTr1JDBCIjFKN35kmVcBU3lJEnN51TTtUyNzDO0mHmKH8H1NECrQjS2iZgrCv34wXFa/CJxpfBw49ScA1Q6W6F/FyXBlBUA7YwxAjmr7ZQs+9P4oXSQ0IZiMZ4gWfIj20HceaV6AVHh6rGDNSYlI8+ePtsvsQyFV5hguw96z8p2FxwUXsYKwc/wlqKXT076YTUXENI6576H9e0yYNvCfDT06qTcOSlKj4LKg/1z5Rdhyuz37oc10pyiOkUZBljh9W7tELKMmtjq/UIQmksRsO6BAOajZtwZFJDtpS6XuCLTtI8lUVd9vBMapHgGR2htYc4So/wiaWqBDFskvPU28KBl+pWD5OuDFqFSkoNJ+NS0SIyRu88LcKggsTj110ENCgUpDCIH5qr2w/vQXVAH6GyyiSyN0Xiq/nBzXcZaqjsWGCjvdzVB1lIfkBaxgnwW/SbyWAxyNe1wy6Zfptak1GZZ+JBQKsjVzLaCn3VXLkmxGMnWAyaKKL7Qew5unI48RiTnvjF3mHeJOXuwrQ/pJuzLa64Ng09YoO3ncH1Ke7Ldc+Od3iJo833Sa2F+/eXZMXP/ma/4M/HpSAbQHN6NC57qufZa4U0WLncetpPmIZ+pc7eSDEatTdoH0uyfwG2CSH2PYd+TDTUJs5C8zF4m7ybZ7WvFdn+BBOIk3XwlqINTGiQjGO0RremHVHS55evgOc0PF2BxmXb+zZ1BB12O4mjYGCUp10vgp5c1hiG5imyHxOhhLHX6Gc23PPr2hLzK6cTbIGKaWQkMMOf9dO+upGuvU6P8JHHu59pdz026p1BLYGMUQNwT1x0JCIzk2wcyY36U7FRKyN7ovKSXfbcdtPGriTnjY5URjUPhe39tXPA1xXxJ6H4BUZOX43sFQmcSG4jtuffi6C75jX1UEyf6caln322uRwgWTs+x3IcFw4BNjlUoU16nfnS3YgvfvXLs9XUiNeKKZFKWx1vDUfcLe8ITn4PJT2t3CiLuVEADxIS48wbH/vLNSXf/JbUkXny+LhI4uGOWx5qBTK6BAr8C1oyn3DQ5o+ZhNTdXa9h3Ao4OK+lX/bpztQFqi0p8kJT91o8xTmnQKp9jfivnsxk/FZyysq7fPh0iB1qSK61KA63UzQ1xL85RKZSZSfQslg+GIr4zRqJFavDqS3jLMmhxjJKyrCIHxgYRfvYzo/Zz2mR4DEeWC32HC1tKKHjltmUMhvousnNp9q16A49n+KeXS0kt6ZvSP+xbxfS3qip8hEXW4Fk2HHkgeM5nsavdSkA1crpfzxi2LrRAH1T4ScwLvv4QqJM3irkYsbUiCj31M0MnKGvFpGC+G+cq92ANEO6rN9wPwMkfzGf5o5Kd3vbYyCJFSJ3UKMr8XcE5mfXUNq+mgYHQKUXclEngFbErc/tDEaVVJjht9oPVPWcypkv7RCVd4513TaqaiLF0a7fONUh7asx3Z+QEhMokKCeoJ6nBw1p2OdsGlIc3kB2jL6++gT4s/0gREYnltmeKajBj6au11zwzw+TVRvlcsBU255vh7ICIIg81+uJeypRclbLi/MnVYY3tikqpuBSnNsqBkXmXF+O7AP1Yc0GosG3cRpaeJXW4DMxGFBl7YtMeimoXngxDCErDkTq41nr8VUhKC9VVOMN/Gg2Tg/+GII7WLgYNEnaTrEu1//eSwDXE+K6V5oKWyRPLkPJtG8UHVp89ccU1fq6dbGEgKBcz+3MTNMAzZp4oP7a5pgUqw0RnNiAQvyvSj/mHLuiZ54IyNHTCCDaDBlXOuwVlFFSYm8fhn2JC9Y+H43RNORrY2z01cJjt5q7SqHt0kMRcszVxTnRNVL44w4PnxRbAGPwKEUwbAwHkRXYY8+3AFXK7KgH5aKu+znSbSSUEooyW+sBT/+dO6ZIGUIwUc+PPkotmGyRZ1ib827qsLJIVxxZDZwkrThDiOFa7EP1HSi4aIroEveS90SfLjisyA3TgnW/HRXHIhVaBVALWqKYwwkIcdmIjxMVzBdjwJ+++is1JIMDTuQyvs+FT7msMFscMys2wGFWGHeGCtwAjudGSuE/A1hP+faB/ajMDQjupEY4UTknxGLLlVvekHM2bshYxx+PW+mfhKrc+faCwI5cXdNdIf+UOHU7avnpMnM0FW079e/+HtWp5ljASBr0QwE3CxcoZW3XkZo05oKIEuUp+oqmMM+EQcUVzpmeBKLqc5pnVxhA2V8J5CAAkf14Q8Yc6PEo65MQOPVzBzzqmNrPFKs2yDdKScT9yvdWLj6ybOL4JBMpBUkwv92OzApsVmqQ1uc8wv+od/UQM0h2yw6ue88fvJu54y7ux6fK6EeFGWzhvXvPkStbQotdPa3W7Z5eVu3g/p84nKWXtwatFlHXLhRGScHvVhoaVW9TKTjfzYuGkwcf+hZkjAU4dcq7nK78kqx5z3zb0hraapOGiMFdnB0sfJt7AomkTdn6+xn7ViIu0ZjAn+ENgV3Iz3m2wwlIOXV5GfC5o0Fuc1eEgFZRTi2SyczekiYxA1XFbHo6M4GzvmccJzWEEW0wU3ITw/BDVlbBRCcuoPzSFtJiQJPO75pZtFh/ZPC+DwngABsGKgomi+BrAZNlpx3mnvys7ODXtQE4oByih5XojES81NjPQXUYkZxfZmhHaOKJqrB1MwTmcnhh5x5Qt8Qr4NSgtB1f+IYpzb+vshnxtSf7VQzcIi18VcIalTycdzBxPVk4dIlgJy+/Z94T2wLl8e8vPm4XWo0ABALVWXx/LKLw2VdwRuAKEzZSaM56jFsCl8CgfWG7/I+B9RL97o9pa+ThCvZTEJt2OXHGmNio29rKCr0IvpOeSLeg7hvx/KgQVKlQPx598wmCoAMDrFnsGoSYazH7j3eDOAfIMCfQUhdWTJh4+Tlq5NEhCFJ9pbSZjhBeeI3ttBWTlHit/nfYg/JlW4aGooSt9fNOo3OsOK/+WGskuNofvg64hg6qWK2xOqhTQ2h59tBG+2Kea55JZQZQkdOTFZY+WfbKdpKF+BkKX6+SvLiU1jbEGEGZZpPT4vPFTc/eUv7FY/cR8JR/SHLh/t9if2EMsu74ueOKWNen472qO1r77WRVjdoGS8htza7HEEi3Qs/IGGRraQ59ROxzpU+qRoPFWTufG30UlDeW1WWhIkW7POnoy1BHfDXj9LohS94DLJFBKKkFojogfCjZGBGLTcInZoLUuJmolGgqDMGAjDvaPHBkJRnELHiXXDvRs3EhKDqoU7NnWkA73HgbmDxS5IGhxqskXOeeNE5NgwGPN8K04op5zsw5zoig2CkO0E9FKOkgACbsg7peFzrweJcvQ/30QGb9ztnbh3AWh70gIeHHEASaIuKMwwFDN2vr/9jKoOpUBwvQw23r+VOTrKW3h8kpSz6lH8foF5dZbpobi87ThI+Tw9mFBjooZwF6FjeowzUcIF5rSr0aaPXe/Y9N+CTqI4H5wLEU4P4UjoiIQv7guwc3EDk/zhG3ve/jXssnBWX82mrloq6ovpxz3tKz9wNVBQJsAkHZMnNfEE3ssl8dLU+VDfsrrdQjIh2c7XYB1Kc1WW5uLq1lvYCEjcSTn+yVedDsn/frO4xHjZQC0HnOvkwr6EgWEA1BgUmxuo+FqzhLgrnWI5nvlT6Z3BqYgxOE0K0tOiF8Ty8U3ZYnNUql5ctR65NVMAAQoERg8yOwoztp020gqXxvwoP98qnSyrXjS5Cy4W5x7/eFOuLsNYwHYLrnb/HYs2gwdSdb9qXZDmMXCjIh54QWcteirohX1D//EGj6JkdUy6mWh2yXKDxq+9EduqYJyLtQ4c0KKYTd8jxA+DPEdx8LxKoA4HAItJccs6g60/pWenaAcrCmHBKT2ZPQixkhGMs6Ng5W2OG9aFjFZt6vG2eIAoosCRH627n/YAldXpzD9w4Am/4SRF3oDx6FXD5lEU4waEf3557y3ddd8zm7BZyJsFHdiHRfG/qiWWl1dMvJ7mbRs2GdmFRNJptlnv7XJq5waOaNtThCwSjaEI77GDaGE1bWjCoI5ZBSNR2YRrWhp457aA+akjej7KqbSpf0/2KcZu4kkWPAcZKV7rZwiawt7SOlqqJSwsJY6zPJPd2CTwEtG5VwAoEKuopNuaBkjH+vn/xLLJRhJB4a/4nvqnP7Jb+Sml6HIwTyvlFFPzlfQ6EwyGsp7QI6/93x5dGCm5sBt6ODPfQV+3Tp9NU2ynBJiIEbBwHODsdVRL7Hi/z/L1hjU+B7+rBxvCnd+Bo/CIxSu8r7oaxfO1kY6HyJahUq0j7NJOAHOF2qgnSILaYcwXknnbo/UcncA/WXTiwtx4HTb1uo1rldV4JE/QFVytiLL9QE5NM3HFFZzhL/nO5O34FH9JyvhSdQNo2LJq3Upw1Fn2aZXqf3wW4MtSYwoly+oSrxveo6WyNEKi/E/zSXutOXGEinMBWdPUD2+NduW3n1mi0D3i7hIynTcmHXC3Wp8yxYgCoxefnZWJQyu/0hBnIarZnU32Vr1U3YGquI6ydpAGOuEghOuIcGSdGFe1AjOXTsuqtGJ+p+yz21UNua+wzFS1bqmWb61u/wiHMSjIbvifabFeRHSRn7SFiJNv3pZSUwvDPoaZkoG+GfvQ8Tpfjl3yVNcZs2eRYHSlaHefGbdJIXFix8SYZwEkawdMTLE8cvc9pIi7Nd0yHzmw4MZ39OSGbKrw+9YWecw7MLtenZ52h7DMzk1oelFfCn4N8PEBwKTtKv3Vt2uB5D73AaP8TYpz+ajAvqLg0w221uZzgrKB4VFsZdZxf3JYrwDceGfKluuXVrQUUO9VHhT9aLBG5/mGptX4HY/NGPQDRRr/s6Ahk5YbN/pbQscGbqM2CKKDsfxOo16UcHpPvLcJcVkXHbys7HagaEiPh8KlmYNHqeAsqPS0RMVTKXCDvZpAXON+491gJ4ThnHaGNLUwwcrNl1kkzv6g/6gpnDlhS/dIBCIqoylCJgp06vdI4qkfZJjRkCrl0fJYkaRc3PGRHPIsy/VNnynmH3Ae22+wfm5iMFkeurlnKGggfCOPU4Z5c78tbmGJS+ewKBOHuhJQ3ourtmDZGAS/KmqhjY2JwE6DmPPdJlYqHI4aQPU/5C9Z0TSyN+0qLvUg4qqu1EqobM9kCKJ84fwDlFxJIbWkHVBK080nOYnxyww2C7mmEyAaOh4fPztPOHDKBmAqyZ0/kwCIUFyytZCs8x9jzfOinBBxY3PRoPbctyzPRJM7bpYeETAALSyWriBOTSfOEBdtG2+7uIiu+AvOlyRpWcYDTAjQtHPI8EUWmbPHh4qCTtnoUotPuEkhMWDuqtJvObCOPf5Q78JwCi3HkZDx18nSfGXh3kSKQrZLvWWgB4bzQOOHhiQKI7HF06iyErgLTgpG43vATAp7sPqeoVzYAfRhNQZZpAH+xXvRks8p47ayzQfZk0CQNGqtE7YSFMS1Vo29QOKkaLC02M5xZkAxqaQSC8nmMUukI0dJhquuQ+OY63xc0L5EXLxcmhMy99kQD7X4DSJqQkokjvdaoQmrWhMNArjwLSJF4kZr036V1KIonYxsGCQYv4OOKdOEv1J8NDO1jEewBjsCbq3AYjDC+hWztWqkBG8wy246ZTS21X553Ac/R3LHuQBrK4ZKdBce8TOsOL/cNAXgdKv9/GxUZ0ci7NAlqT8aBBR1AsAtmxhwKPWcYgobD2AeD2Ja2Gal8r4srNxxUB7qRnGw11qyXsnHyR771J11msGEHnb6o2RX3TgEQHgZhYl9ZRsEqYTnxxoRov3cgWvyCX58KQeR5abRdN/RbGaZY5mdEewsGXfjZoT50K7B7iQPD06PtGKIXQF2elWtS5AdHU7nCIUWCdIt3iUADBLWI9UyNYq84lkixJN3Lllx16SBASefBYyalZOdaNDdVV0jAcPnLeIf2l/ZTsi0zLtLzNagxuekZ8BRr2r6ebmRkTwEETGtDcqq4ZkiG1QHriq8TWjExlk/a08xWwkNoEoFKnZyGdhkQkDCcplZQs+SgnEOVhrBAQSorWqDpG1w4i/EUa+Xc5Cowb38zJ/NEaHJ374hu3oyXuv+8iXPFWJVhDBfbnx3t5ft6qvdrS/RRIU7lwz7hc1obYR+BfeD82sOZ1+1CrYVL+f+Mk/3RGUwVVtcdC0jsmMkSj63YHY0fz6UW4la1poO4MxEuuaVRCiIFeuzRVQ+QutWpjY6UI0FrKHvNA2dwAIh44XOn9N5/ah79+jv2xkDmQOH6hXwEvgMgjG0rgWbBfF5wPSsyHNv2fHWUkl2u0ABNs4GOx1SC7H/qnrRdp4LWaISpLa+lqjRFzViwKEEzCbL9R0ujXK6SJHCCNt221dSDie5uQPUb+v3y35D0+V4IyGp6hqERyiG3b2wWg+jpxwg0joj4eHnt2s8FytdzN4YcxOzPGjPeEYJLS/n+qWbqvKj7ANqx5ZyrxeVW7IWaHXlvQGy1KD92jd7a+ha2jGjIvRJUr1MaWGQg76kPgfN4ZYd2uJuxoXKnnABl/vofPTbE9n0toQdtI0/iDQuMaSFSAP49IMHtyBj2buzq3XH95C8EwHLGB3V0Ge+OMFwS/Ph0uO9+FAf5YQPOWlgUlvj/P9BOMlqIaAAvCv1llmtFbZ6eP+Xcziw+axXM2k2TvgtHPma7fvM2J9oPUEYh+ZXfouzZk596hQyc2prO/kZr4ITlbSbd81y0DIexqazd6l2Rpv3jVj+8xQvGPJrG9kI0HKR1vk0pMLXGvnsaGu8U6+ouYliX6peguythiOxHQYV6wgDtNaOvieQMuNADUXnUHLSUfU4/gt3cARYZXA/ehiljwlyN8+zXIMTFRmfp0O3+gWUExxv1hi16P/yAzJGRQzu8XvO78kE1eIdVI+LBlkb1h4gXszC54eeX3O/2SAkBYXo7kVbZNRPZ5opxb27SVQFEsSlAynCjmRCFv/3RNa9Pwv15vMyeAcE14lH7nMWMrDjBITV8kOt7gs8EXI8g08WRSLpVnvmD7kLFqLcsxxixcwEBevf6T5XRo8CWVcrmgzWl5wcvgMIH+KodGVaj7Rn+8/nrqBJ70+fGq2bE80mR3GMogVp6yiQgY2xteYcJXGrOATRz0xPpUCTfxlm4E8zOPGeINL+Z0LUqbbCbiaBz2MVXsUwO5bajwY/8lbNSyBILuoJkcyr284Wm8vXByu/rl6hTN94Nlt4zz/kY3IK+ZLSjsCn2tS9KhWYFOjtBiO60yrHOHjOy91n/UBeDOJW0c0CLxEog0FxeOroT+CTNJuls7BW67aBsOMqLj0sbzysocFKJPx9k4bO6MSR6owX6RkcWC1v8al6+oOx02Bgxvp/PrG+YGPrYDV8jREaeGkOldWFqDSNiZjt2P3u8FflQDGwQIN+ZUl2Np8S3NUhxwRUYUZw6+/4FUL/QyHYkwpm/EwC308xLHeouu17tTiru5l4OP8NJamjnIixcMM9DJGwh9cKZxLguqpuenu/u7dhzQYWd6iBfggAqj/5qMMx33Pf+oF/t1ufzttQzMVmiTh00rIhTeP8AX4h5ebpQmHGuwfK/TEeenrhiMG38Nh7pEhw4JCtJINhEarYO/ld/KdP63eZunY4geGMiT31M6XWq6mMrvJccylbR4KGLYHrWJIiH7NjS5oDTN8AbonONmV8vILLDsHcbCVhKTjS6Kgk3ADaOSFSdqzv1LHOrVNEME06zS1eVb5pCcBIIxyVXAkCVQm+spIGml5JYJkojDpsKrY+zBoe+19289PCjb2tVewJJby7pMdgB1aWJVyZqwxzZmSsTNBKaagCmdcZkGsROf4vUJJrABA1jdy1R6qEEnOqJLNWPWetV+NxwS2ncCknE5H+w7X7afI+vuRa3wXgSd19sFLYO5EZ5yn8gNnMgjHYZTkTmJf8OAxDfyD1QaY9rkDfoaeEbifPG+malih21I1eX8VkOiHiFd4AEmfrFozV+ggOJfS5QEcnjLnpvxPEwew9m0KqNjfp6f7JfrQLF099OoFr0BOuUSncblKoKvaHqu3XWXIuu2ENJ4Rn35yqOEcUaiVj4jsGwjBfzOXHfG1Bul/S70yTv9f1BOaPYQbQLOXEGzOTqSk/QNVH7iiKwiODxkQVfK5F/g+y7nus0XDwMnr6WbJdamuN+VecqiUc/UlPJxMt7KCQTVchBHB8c51PE7PO+aeIWPfQytHlzNOixBE/8Io6npefJkr3KGhVcpdaVu98iJnUZm1llF1/q68yuCZE11nPnQSTkEvIsuxqTRNKkhx8MLv4bwm6bIeZjjV01TuYkKM/v9Q25s34cJ1nhxpz5MwzbfP/40lJ7iH6by3kXKWaRRvufs1GFTaD6N6DESkz76BEFNscIcRvEREtp8h+YSJq9/xvOwIEqPUyyup4uOM0qdFhWRxeQAwWj97hVwvMNM4N2+usm8M5Sa4sqhpFXrNq9ls0xeAG3GwLt+5lhEcTfEwOVusM5jutFfngSHdRjUCcZMc7qr1ahTG9XFFbZNNIbWYWgsHhzgs9dIXCiPZ4BgvqppPTM7ZHx0e9j072dhSHP4ie5FA3qhaIpcZj/TQ2pzivZ2h89Vh5zZQ/umPQHY4o426Y22PWeyST535h2HzyH3DZ0sITJ1OWcHS2CTD2ufck+oNGUawXf9tO6jNmB9nUXxUy3Whe6h7ztOLAx7kbmZC9qZhe7ij4hggFhbLj8yJcT5kxx/IkK3UKHNv68nhEEzKNlWx0TmPZ/rPALM54CGJZ+II/1lr8+e2o1zxsII8rdT9/SQjlATneEfluXWExP0oMkiSWQvB+4zL0vocTkldohtAvAioKDwl0Pz5OG0OKN+p4UYWrMOd9PZCfXLykSSX4GIebpcIONMHy48WtjgmD6gkjoDo4Mi9VVBb6g9/JSqfo6u8NsMMilOMu9btbixJhMjJ0ExjYTxJ8ijcdXBpd2N0Daa4eW52zm2LbsVEvwLUh4ODFkRzMgF2fYubf0hTJ6/iDLFBWOKjX6RowjJZUGabs/YXKMn+lROqHhum1PfMb8RRn+C8XMoQgRsphhF3tgekEFiqf6YIk+oM7Ufoj0jTS4e64P1XVtT/P3IdQPFB1y7nUAVsqHERDkKUTgfnk3gZrsuB4qjzcMxb1s/I4uY2DrzAVcTuVDAWorNrFMzlkI8ki93jmHFjFkOVfZITZy7PogZ8ZBZnyjjlAt3Q1X74RVOo3dkbQf6d+JteDZAcr9HbKMW8Pclq8vbvtTp9AuF2RkHncGd9TzJeb4tkMU1chJBMnm9b0bwjdtFAfWD2QJYJxU1xVd8NbN+UjuTVSJFPQ4PcGAiUBVWs9/C4pGuyTle5Kp3YvZx2QeO7Se+kFhu3K2z6bFPzVWFPw0GA+zGpfVLg5p9OgE/AeKGqoqX0uPXI5+JKf8QNMCIcu5o9yx5B8vJB+bGH/tdXN/psz8kz7WtR6ucedQxptQ2TnfY6s6eYnogMyIIZRoI/v9P46lKQlA9jkNj+LIZCrrXALF3Fg/zSbVmYym9PvbEUXo6Q4wPHFVnCL0Xc+c99o6lkS4hy0SWhGHNUIXl0MyD43DVSZWUj1YJFg9x8gMK90gF8NZTD7kLDkCPWl6l5wgwGYI6fFx4YT3pR4UN7A1FBsIkYJ6t8d+fucYo4TbVqZyc+7XEatw/vn7dc51WjPQqnPx","iv":"a8520906ae9808c4e8e2a4ba8c0a390f","s":"5d671293041c86b4″